National Warplane Museum
Free Flight Series

The Venue. The National Warplane Museum, in Geneseo, NY has a grass airfield in the Genesee River valley, just west of the State University (SUNY) campus. The landing strip is on the North side of the field, the buildings are in the Southwest corner, and the taxiway goes around the Western perimeter, leaving A large flat, unobstructed, field. This is the premier Free Flight field in the North-east. It is a sight to behold. Of course we have the necessary crop fields around the perimeter of the field. Everything a Free Flight Pilot could want.

The NWM is a small but vibrant museum; it is definitely worth a look and don't forget the National Warplane Museum's Airshow, the "Greatest Show on Turf" in July. Consider taking out an annual membership if you haven't already – it will help to keep this great flying field available to free flight model aviation enthusiasts – and you get free admission to the airshow!

National Warplane Museum Free Flight Series
2023 DATES

Spring Opener: May5,6&7, 2023 This is a fun fly and trimming session. If enough people show up and express an interest an 'ad-hoc' FAC contest could be arranged.
Empire State Free Flight Championship: June 16,17,&18, 2023 AMA, NFFS, SAM, and FAC events (see flier attached). AMA sanctioned, eligible for National Cup points.

Pirate's Challenge: AUGUST 18,19,&20, 2023 Flying Aces Club scale model contest. (see attached flier).
Great Grape Gathering: SEPTEMBER8,9,&10, 2023 AMA, NFFS, SAM, and FAC events (see flier attached). AMA sanctioned, eligible for National Cup points.
Remember that no-one may fly without proof of current AMA or MAAC membership.



THE MAAC CAN-AM FF TROPHY
NWM FF SERIES GRAND CHAMPION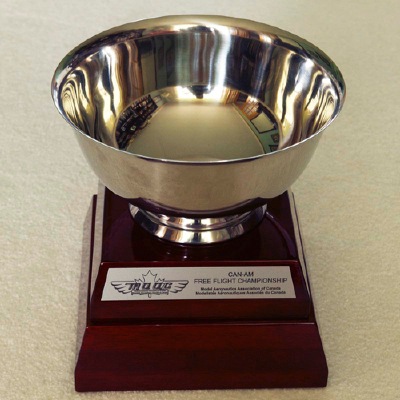 At the conclusion of the Great Grape Gathering. The Model Aeronautics Association of Canada trophy will be presented.




Points will be awarded on the basis of placings in all events flown by a contestant in both the ESFFC and the GGG. The winner must have posted at least one official time at both of those contests. In other words, a flyer who flies at only the ESFFC or the GGG will not be eligible for the Grand Champion Award regardless of the number of points earned.


To qualify for the award the flier must have recorded a time (but not necessarily a score) in at least one event in each of the two contests and must have recorded a time in each of at least two of the three categories – glider, rubber, and power. For the purposes of this scoring, Electric and 1/2A Texaco shall be counted as power events. The Grand Champion award will be made to the flier with the highest number of points. In the event of a tie, the flier who has flown the greater number of events shall be declared the winner.

CONTEST FLYERS AND SITE INFO BELOW

These are the Flyers from 2022, to give you an idea of the events

Staying over? This will Help.












It has been suggested that a membership to the museum might be helpful in keep this site open to Free Flight contest.
Link to the National Warplane Museum below

https://nationalwarplanemuseum.com